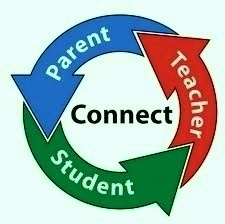 When you purchase your TIM Workshop eBook, you get a 10 year limited fair trade copyright license to make copies for all teacher PCs for the next 10 years making it the most innovative, cost effective and learning effective workshop in the world. 
Your TIM goal, action and achievement based Workshop eBook is always there to keep on refreshing and teaching your staff new skills to create new and better educational solutions and innovations every day, year after year.      You be the Judge.
Your 138 page Teacher Innovation Management™ Workshop eBook package contains the following 10 units:
TIM Focus

TIM Goals, Strategies, Skills and Benefits

TIM School Community Needs Analysis

TIM Principal's Resources

TIM Team Building

TIM Needs Analysis

TIM Mind Management.

TIM Problem Solving

TIM Team Brainstorming

TIM Trainer Resources
See for yourself.
Place your Teacher Innovation Management  Workshop Purchase  Order now. Payable on your approval.  Thank you.
More...
Workshop Aims 
You Will Learn Creative Innovative Mind Management Strategies, Tools and Skills on four levels:
1. Organizational      2.  Management        3. Team       4. Personal
Workshop Outcomes 
You Will Achieve the Creation of a Greater Quantity and Quality of New Ideas, Solutions and Innovations by All Members of Your Organization All the Time.
Workshop Introduction
Dear Readers,
It is important to look at the Teacher Innovation Management Workshop as the beginning of a lifetime of learning and self-discovery to be explored, enjoyed and absorbed at your own pace and in your own way. Your Creative Mind is Your's and Your's alone. Enjoy it and share it only with like-minded people, when you are ready.
You will find there are many levels of learning, insight, understanding and application in the workshop readings and activities. All this will take time, an open mind and positive patience by all those involved in the journey.
TIM leaders, teams and individuals will have to decide how best for everyone to proceed with the TIM units. The units are in a suggested learning order, but not set in concrete. There is an ocean of TIM learning experiences to explore, some as a team and some personally.
It is most important to remember the need to allow for appropriate times and places for individual and team learning of TIM units.
Therefore, it is highly recommended that the TIM workshop unit activities are presented at a time and pace that everyone is comfortable with.
This planning stage must not be rushed because it will take thought and preparation by all those involved in the workshop.
Your TIM leaders need to remember that developing a Total Innovation Culture will not happen overnight. It is an ongoing process for everyone to understand, value and learn to apply the Teacher Innovation Management Workshop strategies, tools and skills. The more study, application and practice, the greater the achievement of results will be.
Let Your Mind and Your Heart be Your Inspiration.
You may place your Teacher Innovation Management  Workshop Purchase Order at above blue hyperlink. Payable on your approval.  Thank you.
copyright Alfred H Gorman